New features: Filters, Stats and Torrents and Dataleaks
For those of you that have been using our new service app.binaryedge.io, new features have been deployed over the last days, here are the release notes:
Torrents
By using the Torrents feature you get access to a new dataset, which allows you to see which torrents were downloaded by an IP Address. We monitor the DHT constantly and rotate on different torrents, this feature is extremely useful for companies where torrents are not meant to be downloaded such as Hospitals, Banks, etc...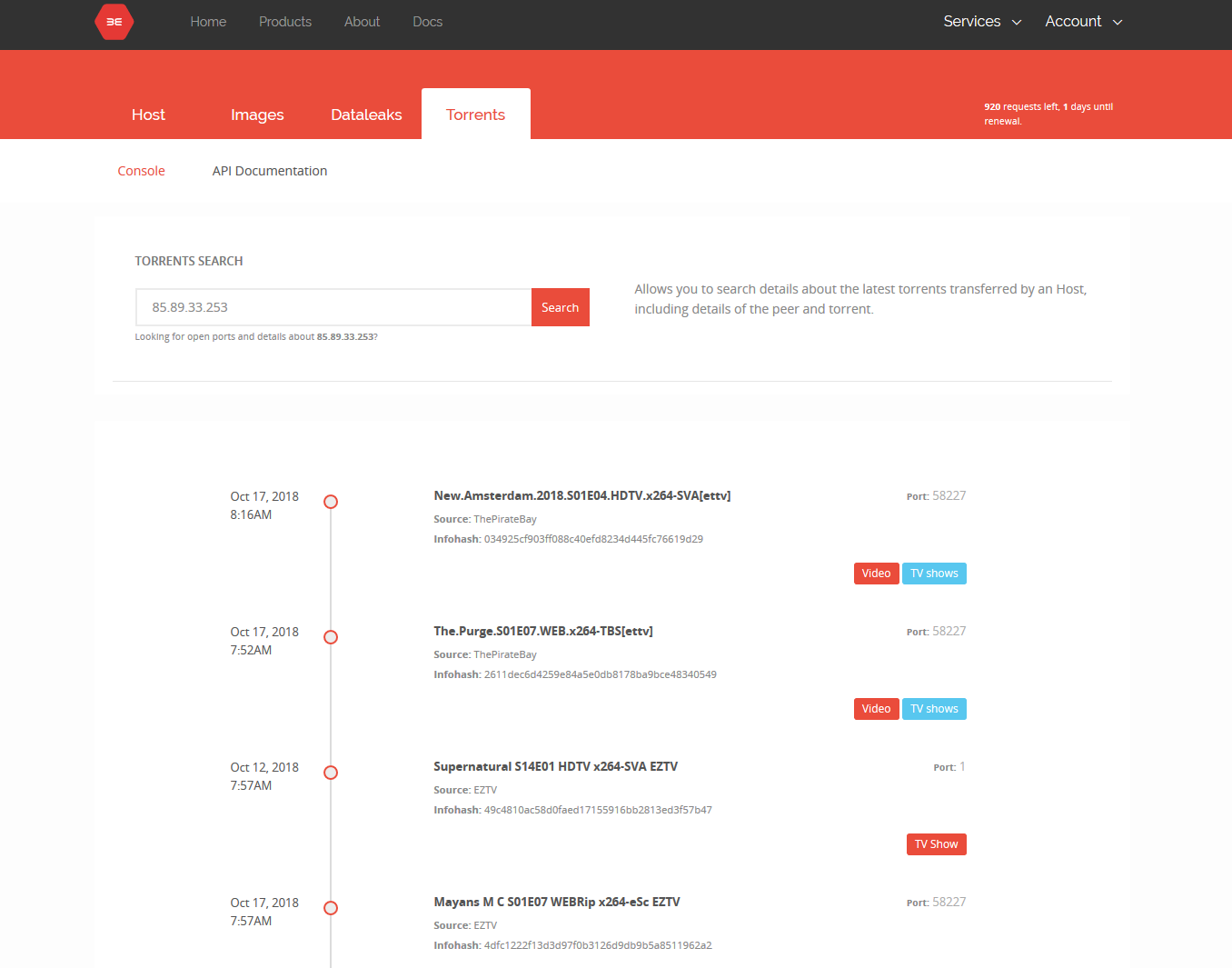 Dataleaks
We are now making our dataleaks dataset available, this is built in collaboration with security researchers and bounty hunters worldwide which use our features for their work and then share with us their findings.
You can check for an individual email address but also for an entire domain.
For the Domain we will give you a statistical view, where we break down the total email addresses found and in which leaks/quantity they were found.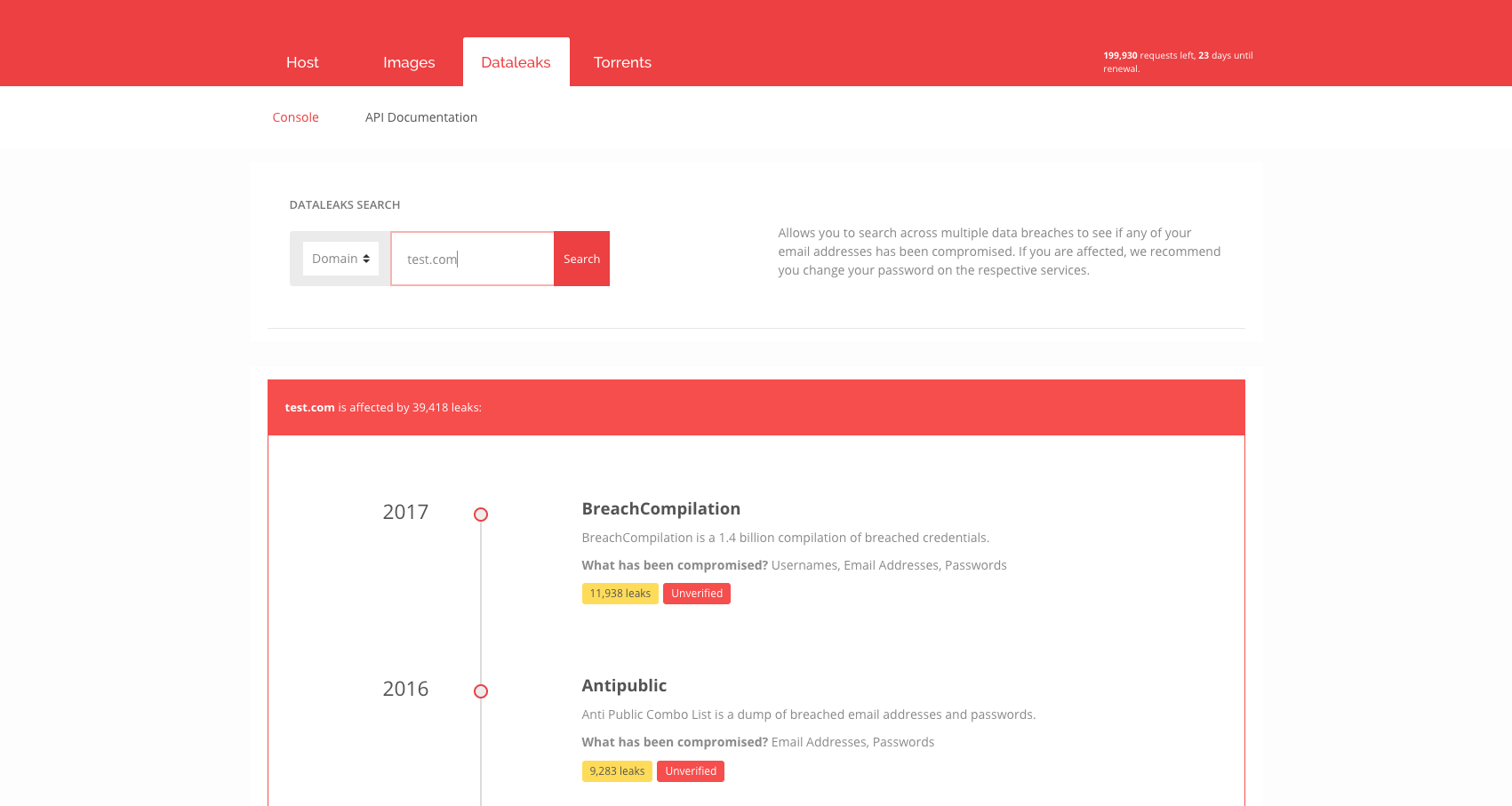 These dataleaks are getting updated weekly with new leaks.
Just this week we have added around 8 Million new emails from leaks that were found by hunters
Filters
Users can now filter by protocol and extra features in Images: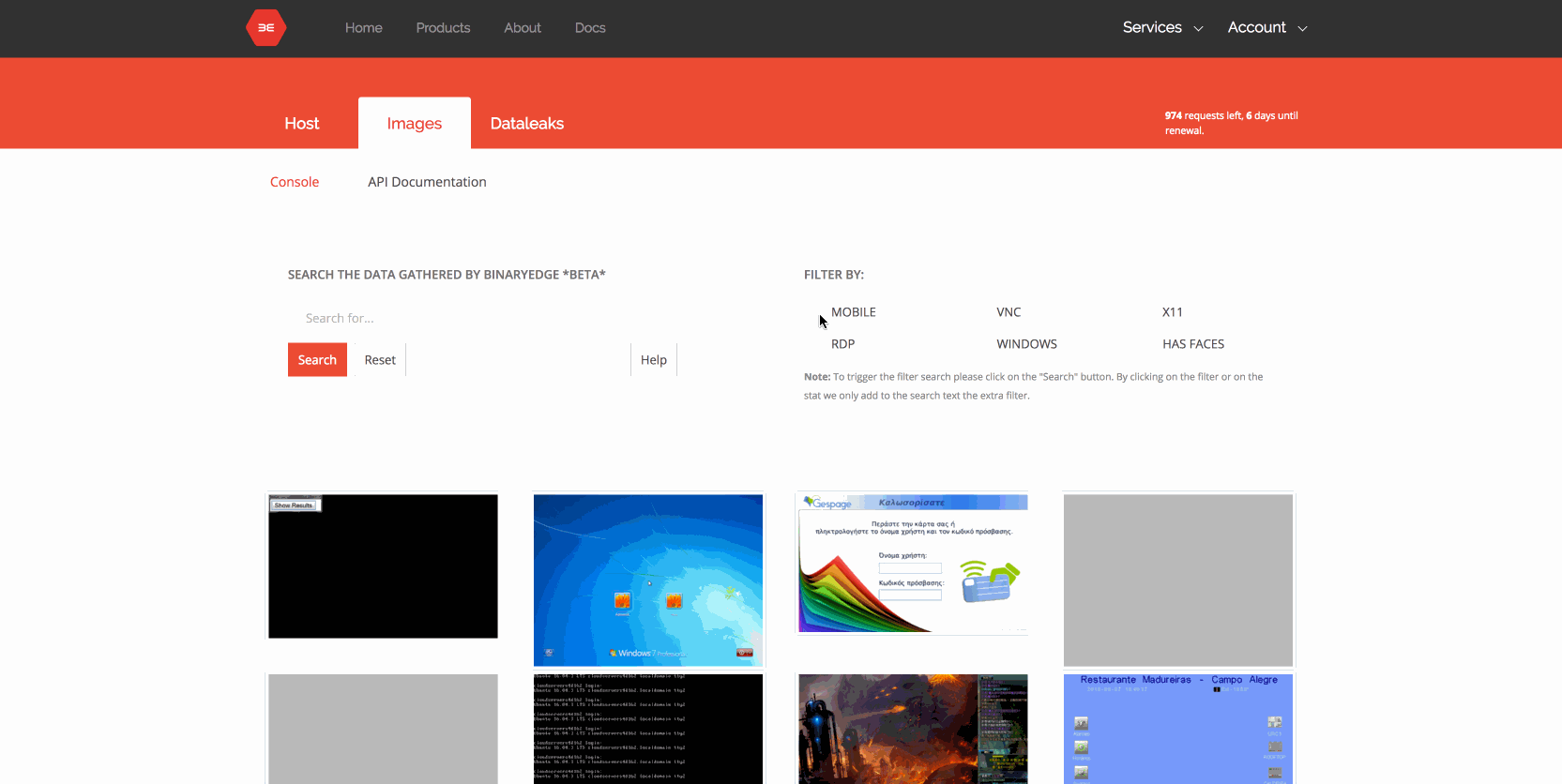 Statistics
For the host and image queries users can now see statistics about Top ports, Product, ASN and Countries.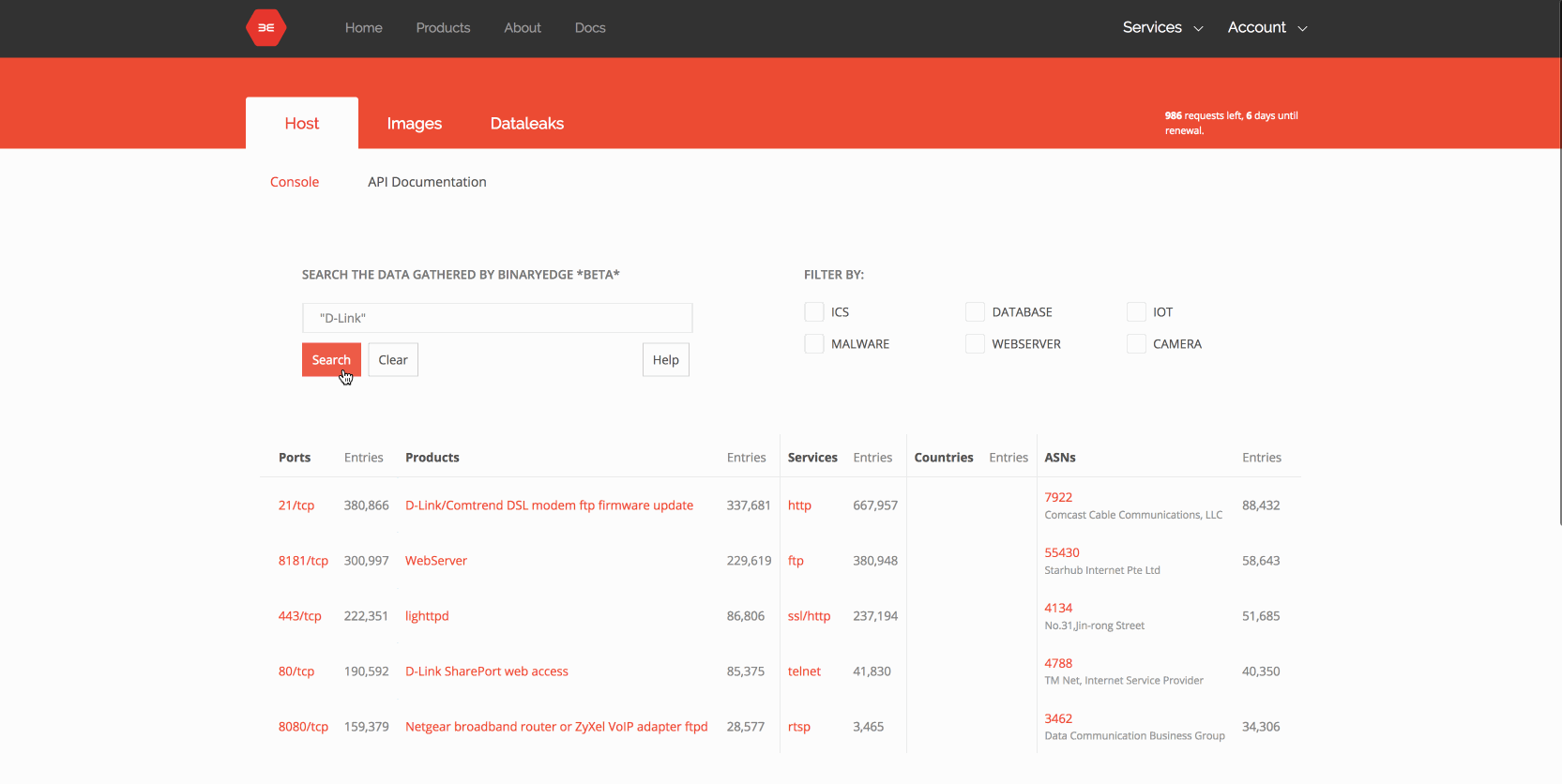 Requests
If there are any new features you would like to see on the platform, come talk to us on our slack (self signup): https://publicslack.com/slacks/40fyio/invites/new or leave us a feature request on our github as an issue:https://github.com/binaryedge/40fy