Ever since we launched out enterprise platform, we've had security researchers and smaller teams wanting to use our 40fy platform.
Over the last few months we have been working on a version that would work for this community, and today we are happy to make it publicly available.
Right now we are making two tools available for you to start using.
Hosts query - This tab is used to look at what we know about an IP. Which ports it has open, which services its running, which version of those services? How many IP addresses with a certain product are exposed to the internet?
Images query - On this tab you can see the screenshots we take of RDP/VNC/X11 and search by words inside these images. We OCR millions of images using our inhouse image analysis system so that it makes it easier for you to search across images.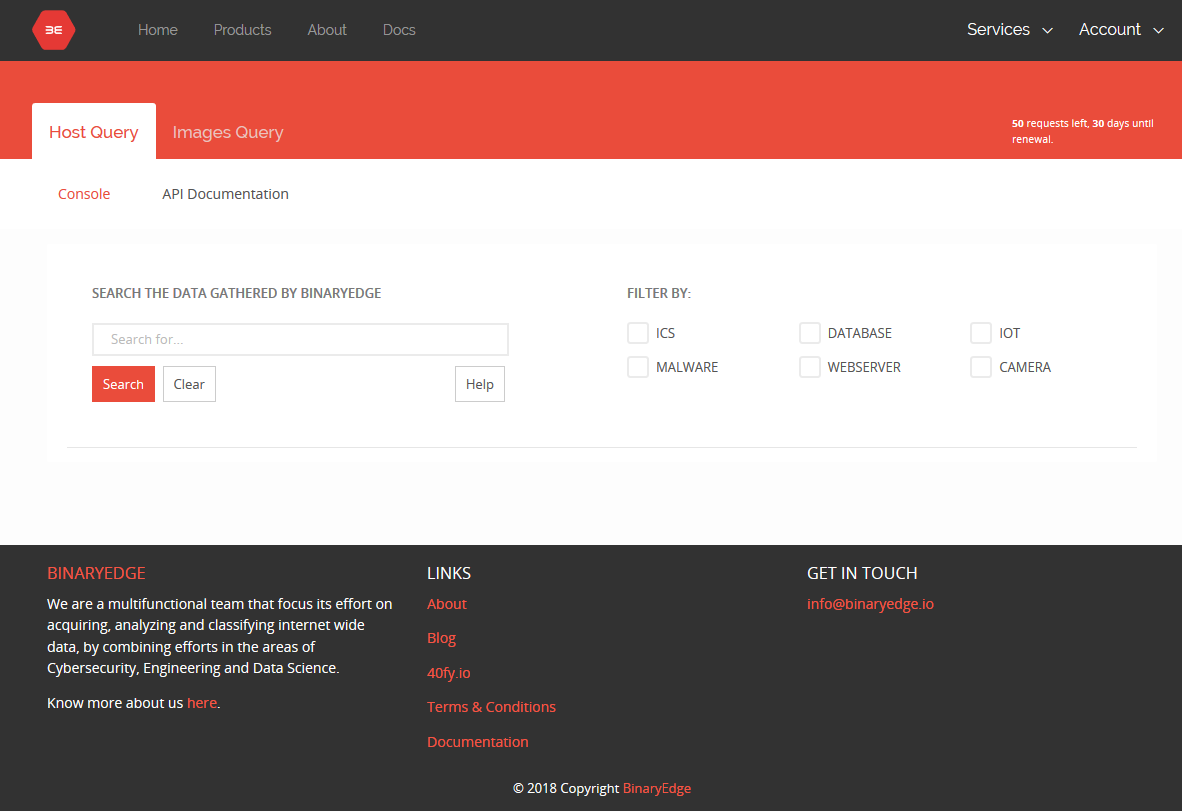 If you do bug bounties, security research or use any type of internet wide scanning, this is for you.
Some of our beta testers have already started collecting bounties on bugs they found by using our platform.
OK, Twitter - now I need follwers from Brazil to alert local business on leaky database. HBook, part of @hsystemtec exposed half of million of booking requests, credit card info, passwords, profile details etc. No response yet. pic.twitter.com/ajqTVqCYxB

— Bob Diachenko (@MayhemDayOne) September 19, 2018
Integration
All the documentation for the new API can be found here.
Future features and community work
We are going to continuously add new features, but as this platform is for you, we would love your input.
We have setup a new github repository, where you will be able to see new upcoming features being discussed but also submit your own requests.
Anyone can view, vote and comment on upcoming features and request new ones they feel would be best for the platform.
https://github.com/binaryedge/40fy
When you sign up for an account you will also have a link where you can sign up for slack (it is also here https://publicslack.com/slacks/40fyio/invites/new) where we are hoping to bring together the community that uses internet scanning data and give you support using our new platform, after all this is just out of the oven (read BETA) and might have bugs!