In the week of 11th of April, BinaryEdge had its first official hackathon. As a rule, we try to do what we call a "get together" every six months, where we fly everyone out to Switzerland or Portugal, chat a bit and talk about plans for the future. This also gives the ability for teams to sync between themselves and catch up.
However, this time we decided to try something a bit different. Since some of our customers had been requesting a couple of features, we thought we could use this opportunity for a fast-paced development.
A couple of weeks before the hackathon, we put together a list of features and things we wanted to get done. Of course this list was massive and it would have been impossible for the entire list to be completed, so our process went like this:
Make huge feature list
Break it down by teams (Engineering, Mobile, Data science...)
Have each member of each team vote on what they see as priority and that would be doable in 1 week
Have business approve the choices or suggest others.
After this list was done, we assigned project owners to each project that had the responsibility of breaking down these features into small tasks so that when we arrived the focus would be on execution.
A couple of days before the Hackathon our CEO and CTO were interviewed by some portuguese magazines regarding some of our work on the blogpost about the Security of Portugal.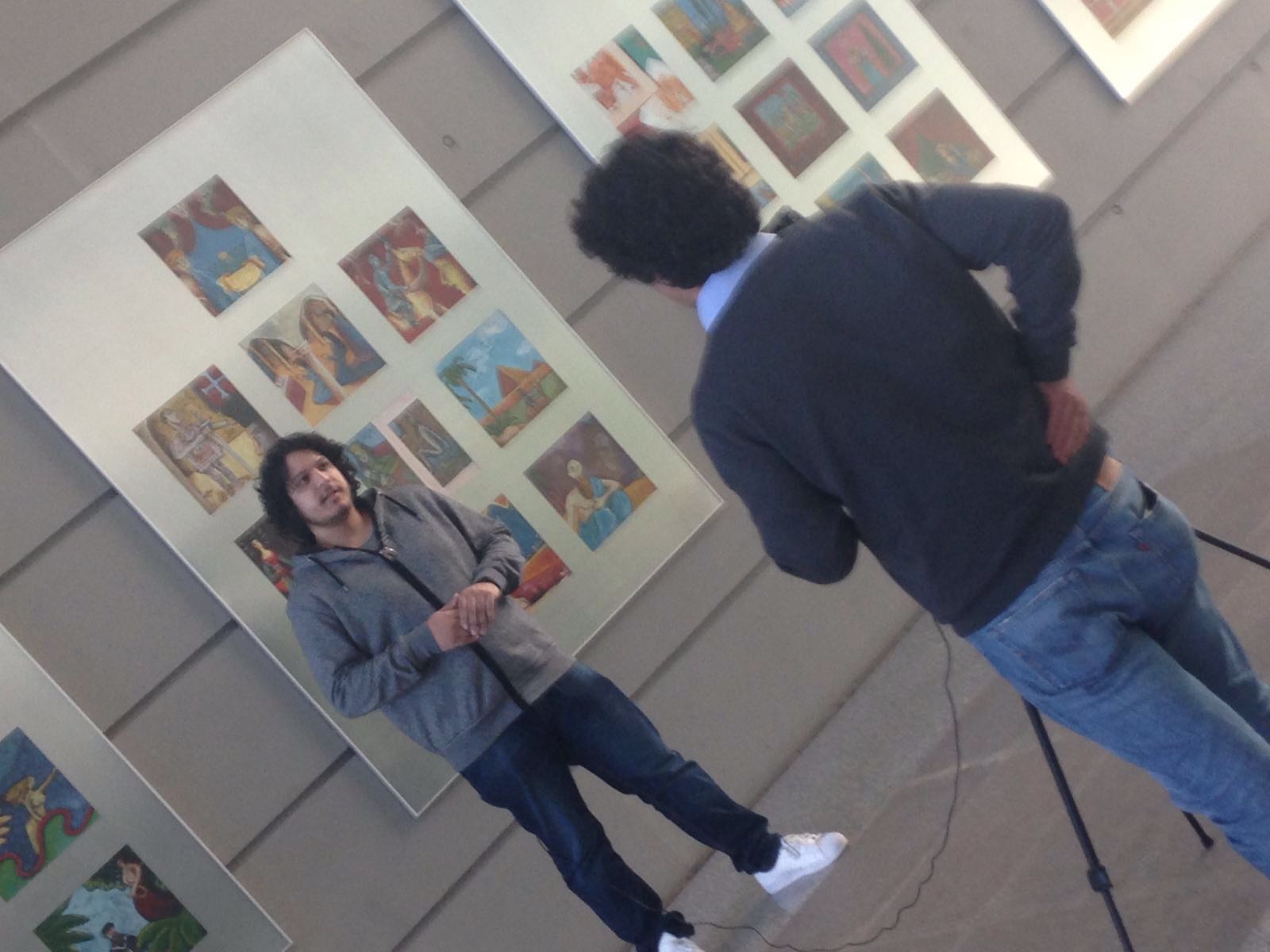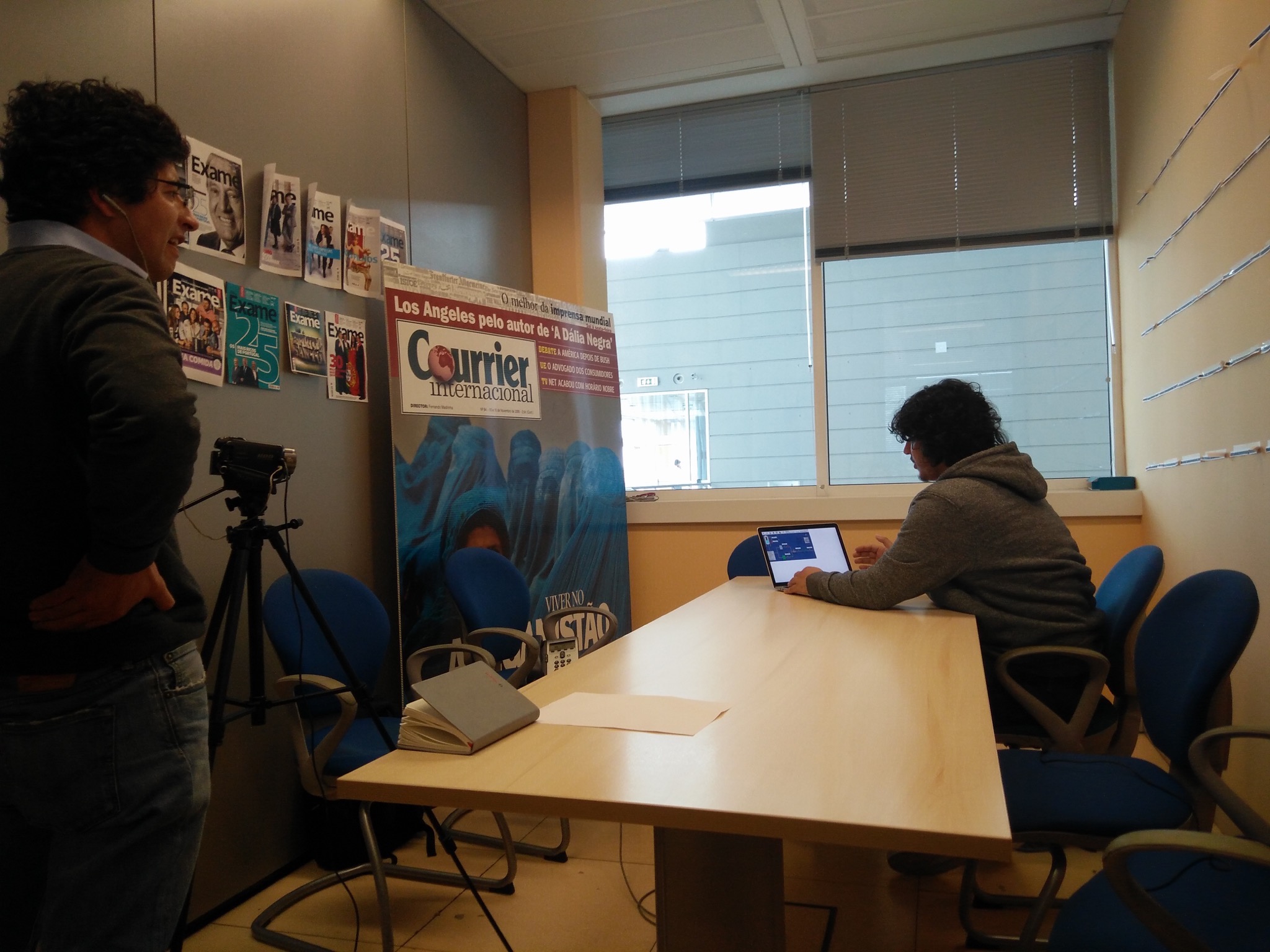 On the 10th of April, we arrived in Lagos where we had rented a house for our team to work from and live during this week.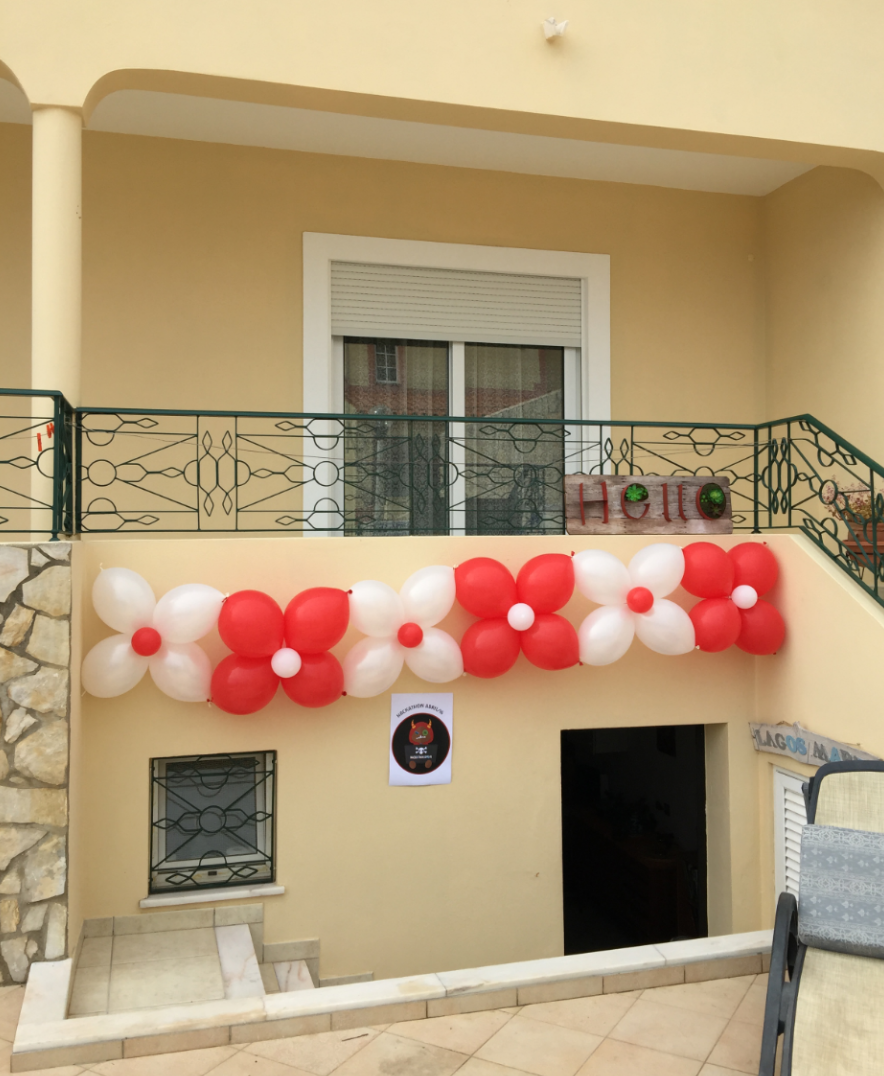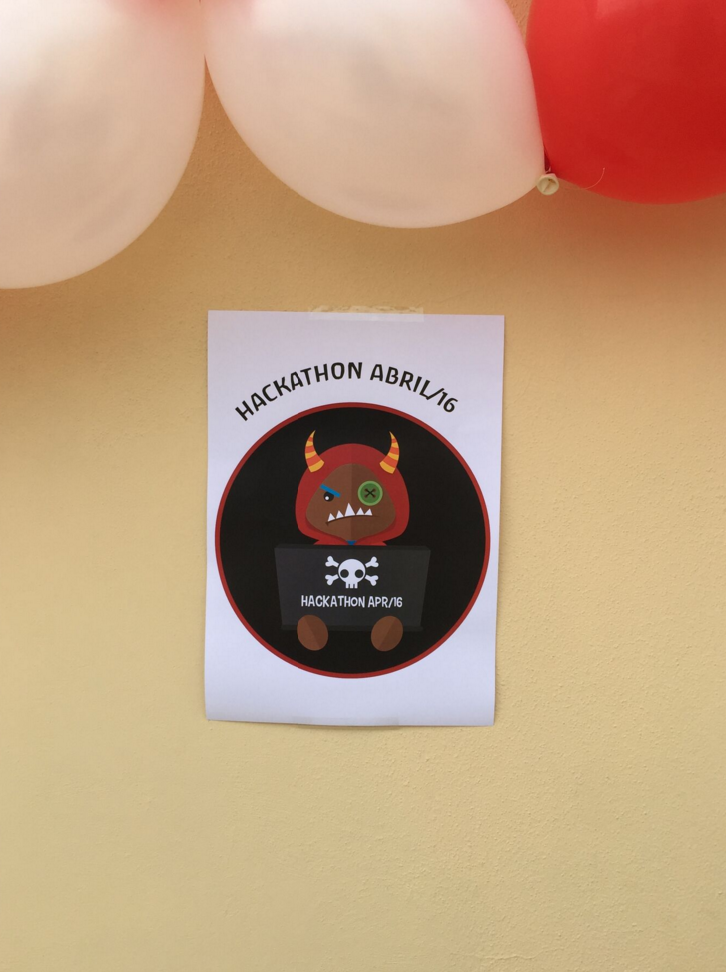 We took the morning of the first day to catch up, take some photos and share a couple of gifts with the team!
For this hackathon, BinaryEdge gave the team 2 items: a hoodie and a patch - patches will be given for participation in company events and some for certain achievements.
On our group photo you can see our new hoodies: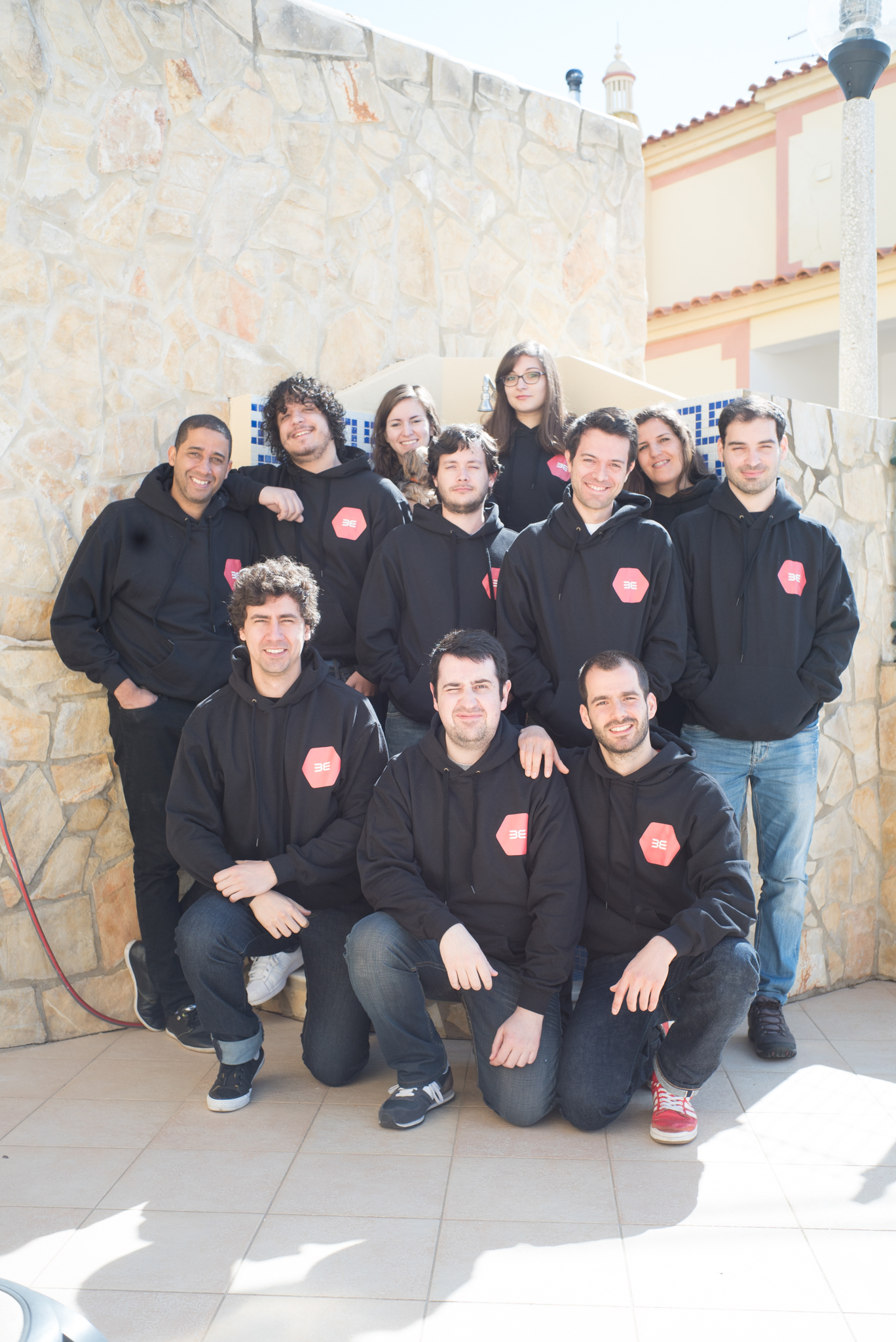 And the patch that was given for this event: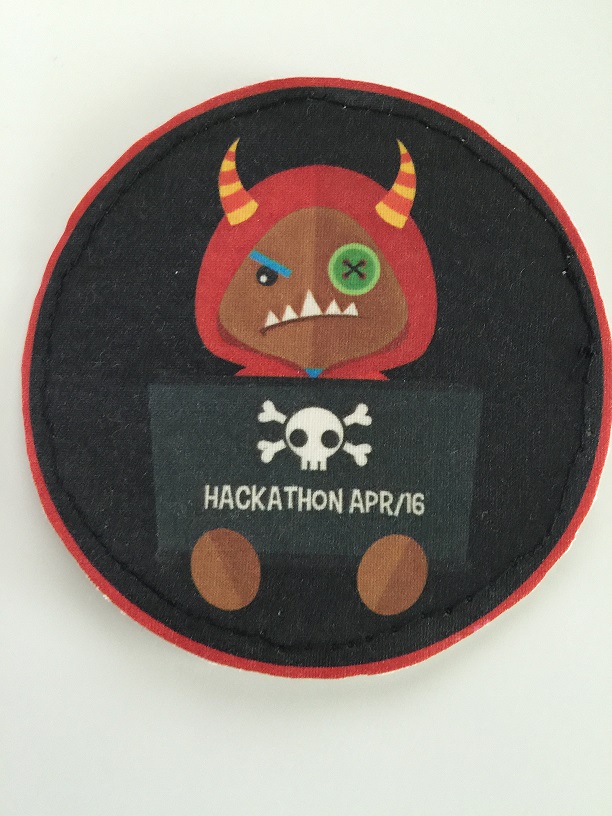 After all this was done, we split into groups and started working away.
So what exactly were we working on ?
Web portal - We developed a new portal for our 40fy.io platform, where clients that don't want to use our API to submit scan jobs, are able to use a web interface to both submit new scans and view data of the old scans.

Image classification and automated tagging - On the web interface our clients are now able to pick an image (VNC, Rdesktop, X11...) and ask our platform to show him images that are similar to that on or look for specific tags (Windows, Linux, Scada,...). For example, if you choose a windows locked screen the system will show you all that are similar to that, just as if you choose a Windows locked and Linux console and ask for the opposite you will get everything that is NOT a Windows or Linux. Customers can also submit custom tags - by modifying the tags already in there, our machine learning system will increase the accuracy of its algorithms when classifying those images. Here have a look at the prototype:
A new mobile app we will be announcing soon

Some updates to Cyberfables that we will release soon.

A new dashboard for our office which is based on the ENCOM boardroom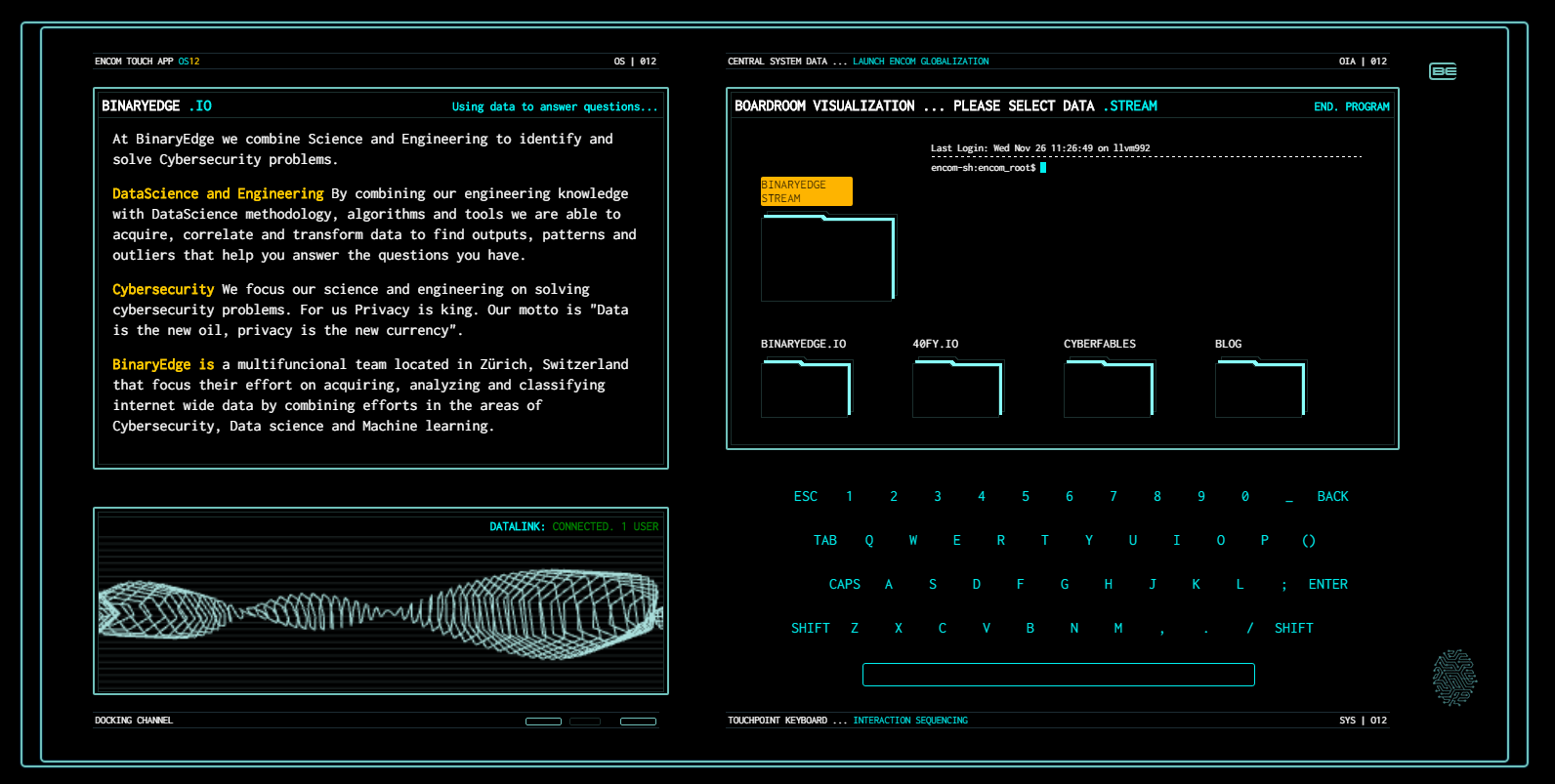 This shows a realtime stream of our firehose scans and on the right a realtime stream of screenshots that we take such as VNCs, remote desktops, websites, among others.
On Wednesday, we took a small break and went to the High School Julio Dantas, where the team delivered small talks about what they do and their paths to get to where they are today. The audience consisted of some teachers and 3 different classes of students between the ages of 15-18 that soon will need to pick their own paths.
We were extremely well received by everyone and we would like at this point to thank João Barbosa for organizing our visit and for giving us a chance to talk with these students.
Today, the @binaryedgeio team gave an epic presentation for the students at Agrupamento de Escolas Júlio Dantas, Lagos, Portugal. Thanks!

— Joao Barbosa (@JoaoBarbosa) April 13, 2016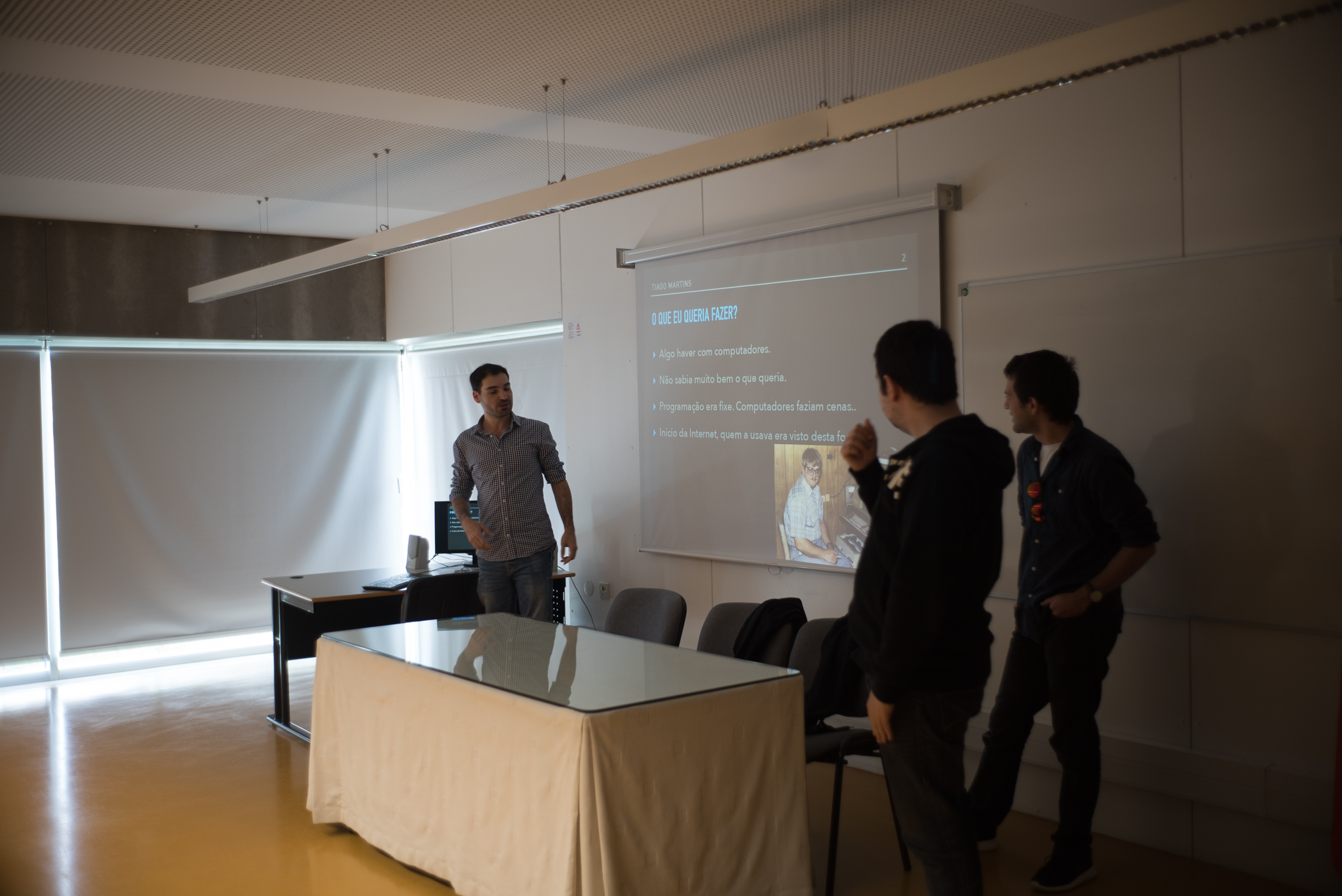 Looking back at our first hackathon, we feel that it went according to plan and was an extremely good experience in the sense that we accomplished everything that we had planned. Some notes/recommendations that we would put out would be:
Time flies;
Going in with a plan works wonders;
Depending on what you're developing, bring in outsiders to test your prototypes;
At the end of the day get all the groups together and get people to comment and give opinions on all other works;
Take a break. Middle of the week make a pause and chill.